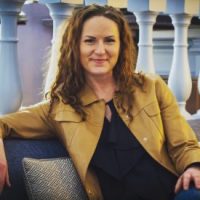 Lisa is Vykon's Founder, a Hair Mineral Analysis Expert, Functional Diagnostic Practitioner and soon to be Certified Holistic Carnivore and Equine Nutritionist. She is passionate about animals and wants to provide them with exactly what they need to live their best life! HTMA has changed the life of her dog and many animals to date.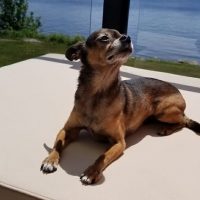 TC is the inspiration and the "why" behind Vykon Pets.  He was suffering from early onset hearing loss, constant bouts with clostridia and GI distress, not to mention lethargy. TC has made a huge turnaround and now is the face of Vykon Pets, you may see him basking in the sun, or at our next Vykon Supplements event!!!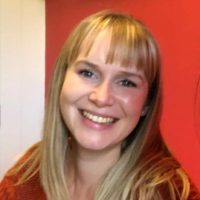 Alysen is the Head of the Ottawa Lab.  She graduated top of her class, with honours, with a degree in Biological Sciences.  Alysen went on to complete a Masters in Cellular and Molecular Medicine, with a Dean's award in 2012.  Prior to running the Ottawa facility, she worked as a senior research technician in a top research lab in Ottawa, studying the metabolism of stem cells.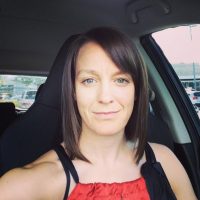 Dr. Delphie, PhD is the Head of Research at the Ottawa Lab. In 2008, she started working as a research assistant at the University of Ottawa Institute of Mental Health Research (IMHR). Most recently, Delphie completed her PhD in Neuroscience in the field of Neurogenesis and Mechanisms of Cellular Regeneration.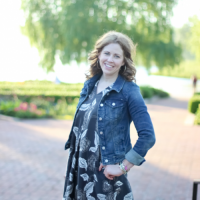 Kim is a Vykon Coach, HTMA Practitioner and Certified Functional Diagnostic Nutrition Practitioner. Kim has always been passionate about the health and wellness space and has applied her own education to optimize her performance as an endurance mountain bike athlete. Kim's passions in the functional medicine space are focused on helping other athletes improve their performance in their sport and in women's health.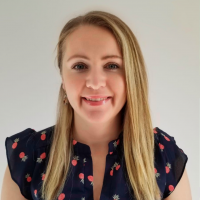 Tina is a Vykon Coach, an HTMA Practitioner and a Certified Functional Nutritional Therapy Practitioner. She was originally drawn to "Food as Medicine" because of her own health problems; severe gut issues, infertility, hypothyroidism, and countless chronic symptoms. Tina had such incredible results it sparked her passion to help others.  She is on a mission to educate clients to understand their bio-individuality, and how to best take care of their body through nutrition and lifestyle.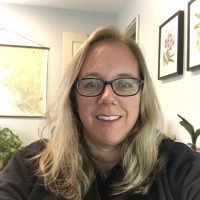 Libby is the Head of IT at Vykon.  She runs a successful business based on website design, integration, automation and e-commerce.  Libby takes care of updating security, our websites and she is the first line of defense if something IT related is not functioning correctly.  She is an integral part of the Vykon team.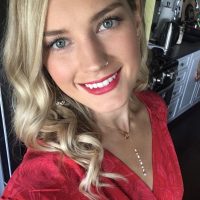 Brittany is a Certified Nutritional Practitioner (Holistic Nutritionist) and a Certified Health Coach. She specializes in parasite cleansing and she works a lot with lyme & co-infections. Brittany has been trained on how to read and interpret blood work at a functional level. She also uses hair and saliva testing to see what toxins and sensitivities are resonating within the body (bio resonance).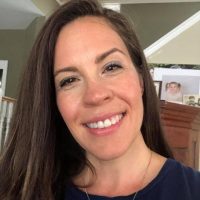 Cher is a Nutritionist who approaches food and lifestyle with a holistic mindset, that everything is interconnected, from the way we grow our food and raise our animals, to the mind/body/spirit. After becoming a Mom, Cher found herself very depleted, with blood sugar issues and knew she needed to replenish herself to care for others, now she helps women in burn-out regain their energy and spark, and looks forward to using HTMA in her practice to help clients on a deeper level.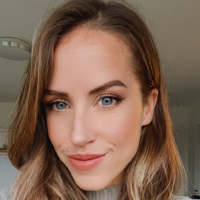 Katie is currently studying holistic nutrition after years of being fascinated with how diet can have a huge impact on energy, mood, and performance. As an athlete and mom of three boys, feeling like you can take on anything life throws at you is a must. She believes that no two individuals are alike and therefore nutrition health is something that is individualized. Katie is also a Yoga teacher and enjoys teaching in her spare time.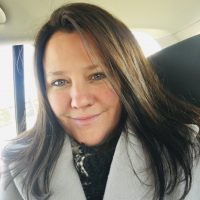 Becky joined the Vykon team as the Head of Customer Service operations.  She is committed to customer service, support and education.  Becky is an HTMA Practitioner, a mother to two boys, a loving wife and an urban farmer.  She has always had a passion for  wellness and supporting people to live their best life by helping them to optimize health.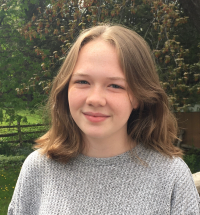 Sarah is the newest addition to Vykon Supplements within their customer service communications team.  She is a student at West Carleton Secondary School and in the near future looks to study Forensics in university, with the goal of going to medical school.  Sarah's drive and commitment to customer satisfaction, as well as her passion for health, make her an integral part of the Vykon team.