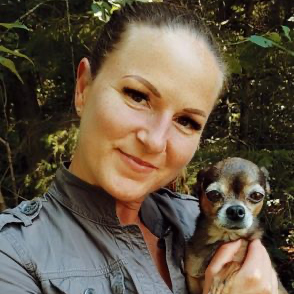 Vykon was founded by Lisa Pitel-Killah, Hair Mineral Analysis Expert, Functional Diagnostic Practitioner, Biohacker, multi-time Kettlebell Sport World Champion and animal lover.
Lisa has a passion for guiding humans and animals to maximize health, so they can live and perform better. She is a health and wellness advocate, and believes that every human and animal should have access to the absolute best quality, all natural supplements.
The revolutionary Vykon Custom Human, Pets and Equine powders are fully based on HTMA (Hair Tissue Mineral Analysis) science.  By using diagnostic testing as our guide we can provide exactly what each body needs to be in balance and thrive!
Vykon is committed to inspiring and empowering individuals, and animals to achieve their best life by producing top quality products to support their journey.  All-natural supplements with the finest ingredients to fuel the body; whether you are using the custom powders, based on HTMA science, to erase debilitating symptoms and regain energy; or the performance line to take things to the next level.  Vykon is innovative, forward-thinking, beta-tested and our mission is to help all live their best life.
At Vykon we believe that every human, and animal deserves to be limitless, naturally!
Vykon PETS Custom Powders
Vykon Pets Custom powders are a revolutionary product, that provide all of the nutrients that your pet needs, based on science.  These powders are an "all-in-one" high potency supplement, made to be taken once per day and composed, based on their HTMA results; because every animal is different. Vykon Pets Custom powders are made with only the finest quality vitamins, minerals and amino acids.  All of the ingredients for our Pets line are the same as the ones we use for our Humans.  The powders are easy to use and will fuel your pet's body with the best, all natural nutrients to help them live and perform better.
The team at Vykon is committed to health, training, coaching, educating and sharing everything you need to help your pet reach new heights.  We make it a priority each and every day to learn more, dig deeper, inspire and motivate, with the utmost professionalism and integrity.  If you are seeking support and strategies for your pet to erase debilitating symptoms, gain energy, perform better and live their best life, then we can help.
All products are manufactured in a Health Canada licensed facility in Ottawa, Ontario CANADA.  The lab is GMP compliant, have strict quality assurance protocols and always use third party testing to validate the identity and purity of every single ingredient.  Only the finest quality, natural and non-artificial ingredients are used in every Vykon formulation.  Vykon Supplements is a global brand and a Division of Vykon Inc.