Are your Magnesium Deficient?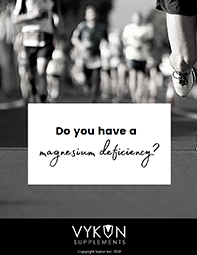 Magnesium deficiency can cause muscle spasms, tightness, joint stiffness, cramps and so much more!  These symptoms can be disrupting your daily life and keeping your from feeling your best.
Download this amazing guide packed with information on how to assess if you may have a magnesium deficiency AND what you can do about it RIGHT NOW!